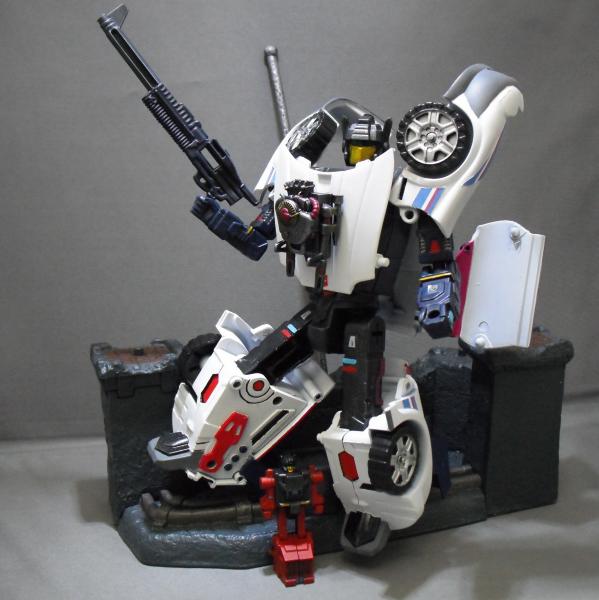 I had one more of the Walgreens formers left and decided to do the final of the master, a Powermaster.

Besides Prime Getaway was my fave of them and I wanted to update him a little. His spoiler is made from styrene and he has a newly sculpted faceplate. I scratch built the gun from various piece in my fodder box.
Rev was made from a Micromaster truck and was given his engine backpack from various bits and piece from the fodder box as well.

Rev cannot fully connect to GA so I did the next best thing and hada piece of him merge with GA.