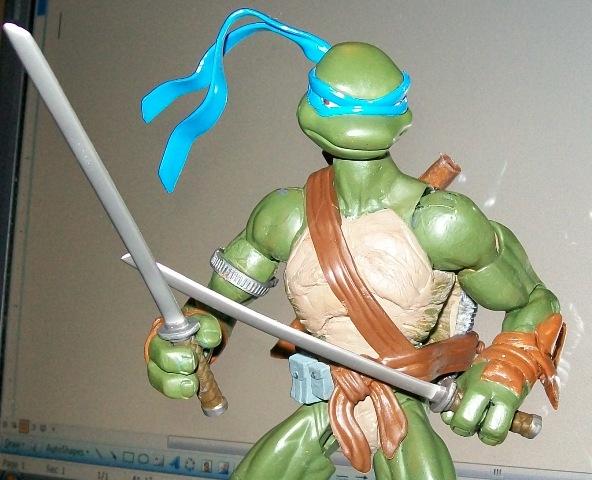 The first of the Turtles (and the only one for the time being)...I've been working on all three of my recent characters for quite some time now, and well I figured I'd get number 3 up.

The base was a decapitated DC Universe figure...not sure which one, head/hands/shell/feet/belt/weapons all from the TMNT Leonardo figure. I think the arms were from some random wrestling figure.

Anyways that wraps that up for now.