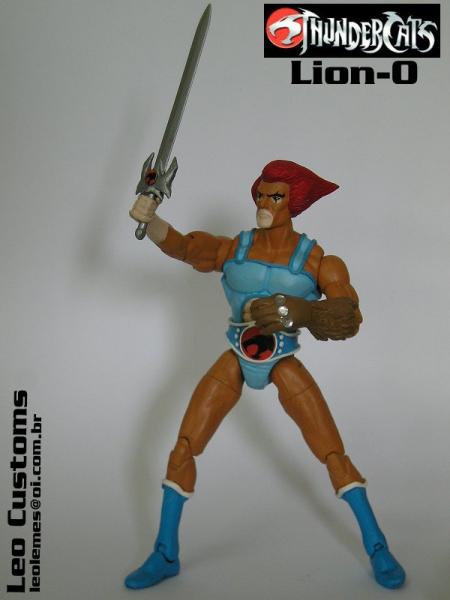 I used series 1 Namor as a base, I re-sculpted the hair, some details on the clothing and boots using epoxy. The belt was made with blister packaging + packaging wire + cold porcelain (bisquit) dough (the symbol was made in Corel Draw, and then printed and glued). The glove is a casted copy of Sabrethoot Face Off hand (modified with and added 3 fake jewels) the swords came from Lady Demon (totally modified, of course!)
Sword of the Omens, with open and closed Eye of Thundera.
The left hand can be swapped between a normal one and a gloved one.