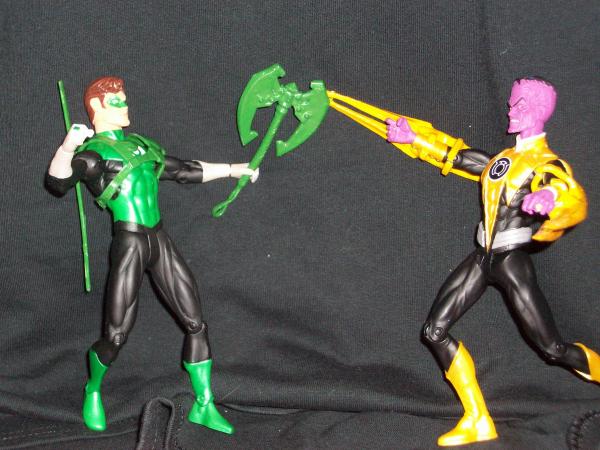 I had all of these extra weapons laying around. So I turned them into green lantern and sinestro corps construct weapons. With there power rings they are able to turn any weapon they can think of into reality.
Used - Hawkman's mace
Silver Surfer's Battle gear
Ares Axe
Ronin Swords
Then painted with a base of chrome acrylic, then the yellow or green, finally glazing with hard coat gloss to protect, repeated the color and gloss twice to make them scratch resistant.