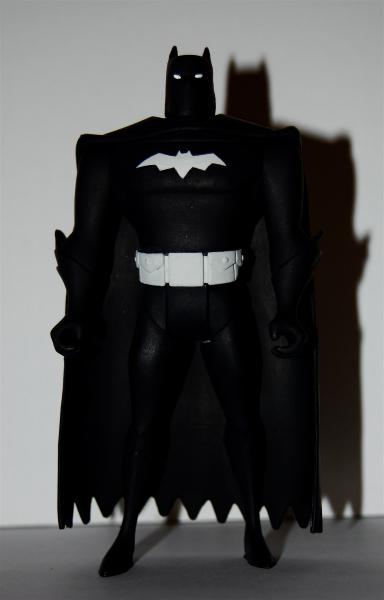 Hey!

I loved how my 6" Stealth Batman came out, so when I came up with an extra TNBA Bats, I gave him the same treatment.

The figure was super easy to make. Just a little epoxy over the mouth, and the rest was a paint job.

This was given to my father as a birthday present, and I'm thrilled to say that he loved it. I think the black suit is his new favorite version.

Tell me what you think!