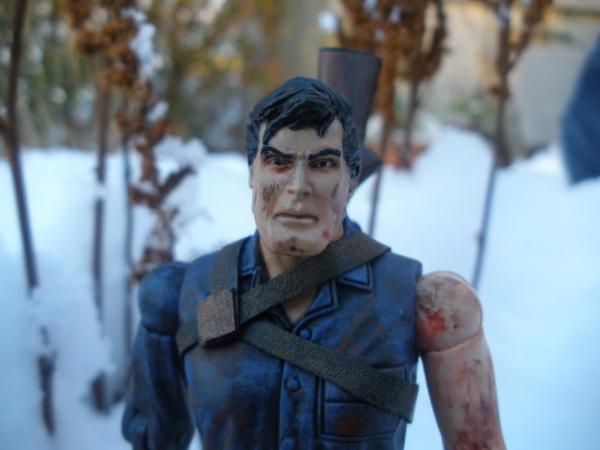 "Hail to the king baby!"

Recipe:

Deluxe Angel upper body, Spike lower body
Resculpted DCSH Supes head
McFarlane Ash Chainsaw
NECA Boomstick
Hand made holster


Wanted a super articulated Ash, so I made one with some Buffy fodder I bought a while back; the arms are inter changeable so I made an extra sleeved left arm (not pictured) so he can be undamaged (more evil dead 1)....that and I was too lazy to sculpt the shirt torn.
Resculpted the Supes hair, carved in his chin and cheek scars.
Kinda phoned in but made it out of the same material my Bat capes are made of. Some stitching here and there, a little paint and he's got a removeable, working holster.