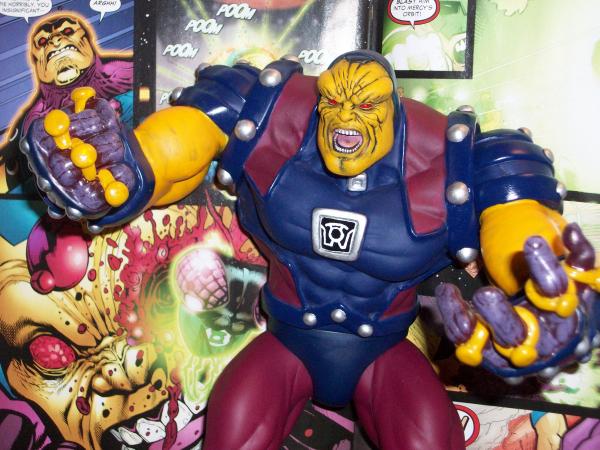 Mongul beat Sinestro within an inch of his life when he took over his Yellow Lantern Corps. I took the original Mongul - Sculped yellow rings on each finger > Molded a smooth chest symbol then painted the insignia on.
> I then put shading into his face > highlights of yellow on face, white on teeth and red for his eyes.
Repainted hands and arms.
My Sinestro Corps Army is growing...
Look how big the build a figure Arkillo is...he is the same size as Mongul!