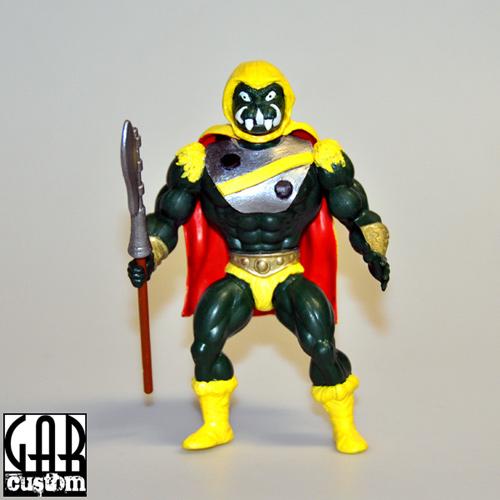 I made this a long time ago, put him on a shelf for three years and just recently completed him.
The Morc Rider is a character from a European Masters Of The Universe comic book from the 80s. There are actually a lot of similar looking Morc Riders in that comic book. It's like an army of these.

Recipe:
- body: Tri-Klops
- head: Grizzlor
- hood: Skeletor
- cape: Darth Vader
- weapon: Grayskull weapon set
- sculpted fur on upper arms
- sculpted a new armor
- sculpted extra teeth
- total new paintjob

Hope you all like!