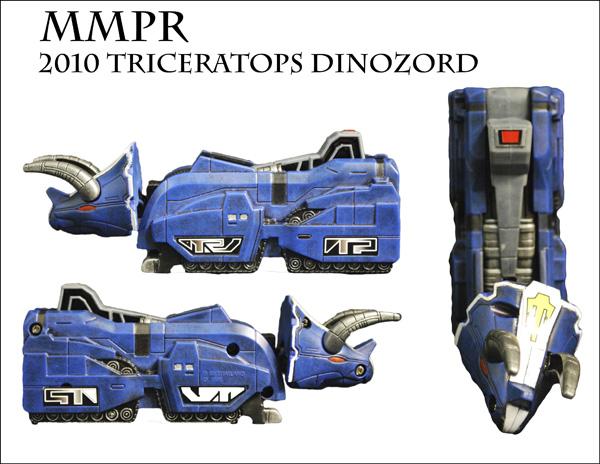 Overhauling the original Power Rangers Megazord is something I've always wanted to do but finding a complete figure for cheap is a rariety. My prayers were answered with the release of the 2010 megazord that was near identical to the original but it comes at a fraction of the price.

Overall the figure isn't bad, but for being roughly 10 inches tall it only has "8" points of articulation. My custom megazord has an improved 25 poa and is almost completely handpainted.

The first of the zords I am posting is the Triceratops Dinozord. The head has been placed on a ball joint and the tail blaster was strategically cut to make it look like the original instead of a chunk of crappy plastic. It was basecoated with Krylon fusion black then drybrushed with games workshop paints. I think it's better and a lot less cheaper looking than the base figure.

Comments and criticisms welcome.