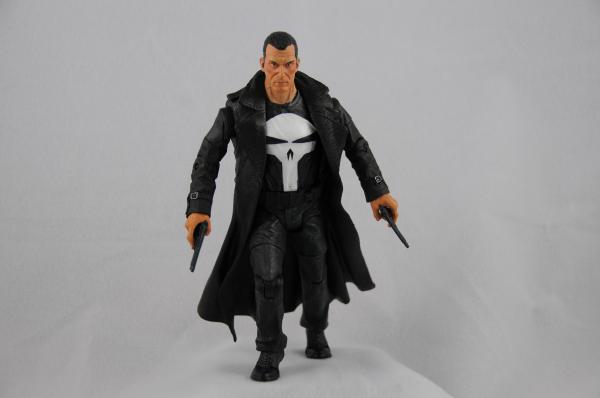 I finally received the Marvel Select Punisher and just could not get over the fact that he was so under articulated, so I did something about it. Attaching the arms was a new venture for me as I had to fill the chest with sculpt and allow the arms to settle in. Worked well IMO.

Head, Hands and Chest- MS Punisher
Legs, Arms and Trenchcoat- The Spirit
Boots- X3 Colossus

A little dry brushing and patience was all this custom needed.