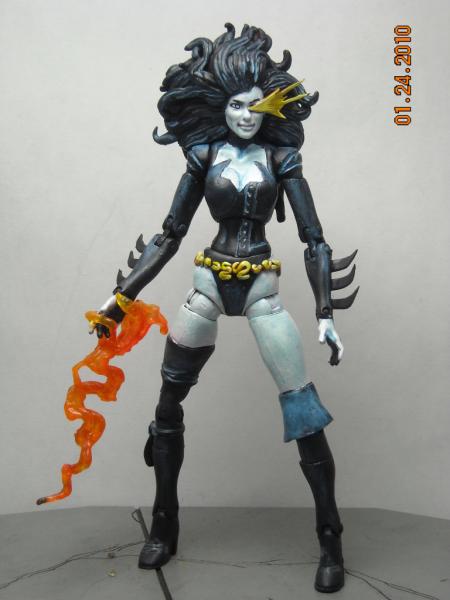 Hriek is a dangerous and criminally insane villainess with the ability to manipulate sound in a number of elaborate ways. She once allied herself with carnage and several other supervillains who went about new york on a killing spree.
Shriek's origins and real name are uncertain. She was named sandra deel in her earliest appearances, but named frances louise barrison in later appearances. Spider-man unlimited #1 (may 1993)

Sculpted head to toe,her lightning effect at her right hand came from iron fist,primer,testor and clear sealant finished off this figure.