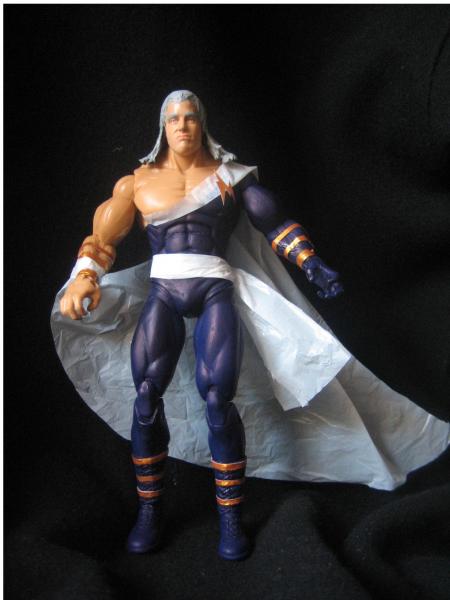 Metaphysique is a character created by the comic book artist Norm Breyfogle.
Norm is most famously known for his artwork in Batman and PRIME during the early 90's.
While working for Malibu comics, he was given the opportunity to release his six part issue of Metaphysique - A great story and the artwork is outstanding!

I used a WWE Triple H body with a Zack Ryder head. I custom painted the figure to match the cover of issue one of Metaphysique.

I modified the look of the cape slightly, it's meant to represent a Greek toga. I like the look of Astro City's Samaratin and chose to to use this design for Metaphysique.