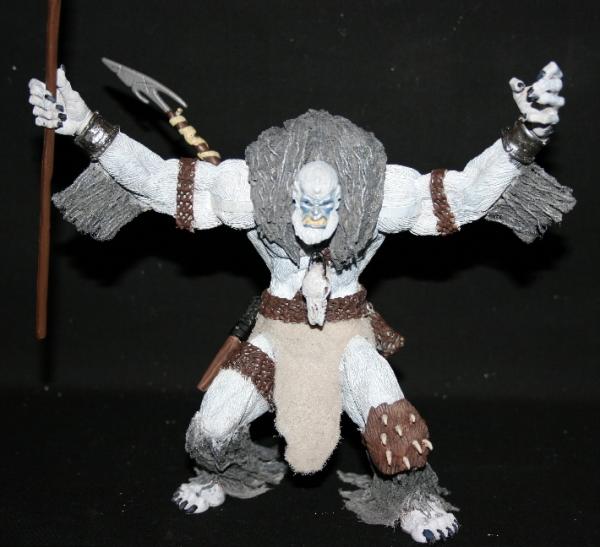 200X Beastman base, with head cast by me. Leg dagger, spears and skull for the necklace all fodder from Spawn figures. Belts made from non-skid shelfliner. Hair/mane is string soaked in superglue making it hard as a rock. Base coated a cream color then drybrushed.
Comments always welcome.
Glacies is a neutral in the Masters Universe, but would fall into a evil category because of his savage nature. He is the strongest warrior of his tribe and acts as general in times of war.