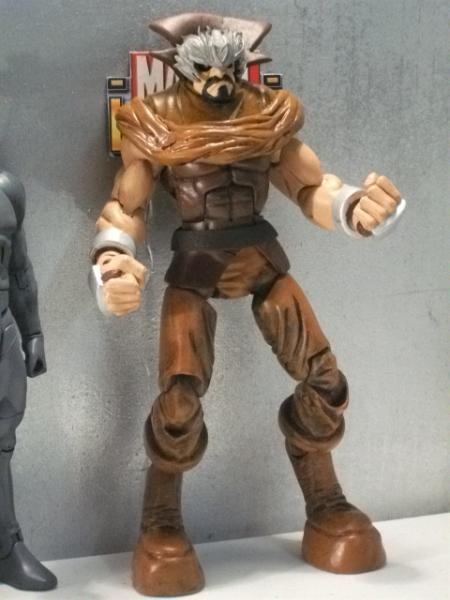 Hello. Where do I begin on this one? I started with Akuma, swapped on Ken's legs, DC U Man-Bat feet, DC U Captain Cold's shouler cloth, sculpted around the edge of his poncho thingy, sculpted collar, beard, over where the ponytail was, sculpted around the Man-Bat feet until they resembled hooves. Cut the lower half of M. Bisons jacket off and put it around Gorgons waist, then added a black foam strip to make a belt. Sculpted a cuff around the top of his boots and used Ninja Gaidens head gear. Orange and brown and brown color scheme with some dark tones and highlights thrown in.

I still need to add the lines and squares down the front of his legs. Down the fron of his torso also. Im looking for some fists to swap also but I think Savae Dragons will do Still a w.I.p. (work in progress).

Hope you like where it is so far.