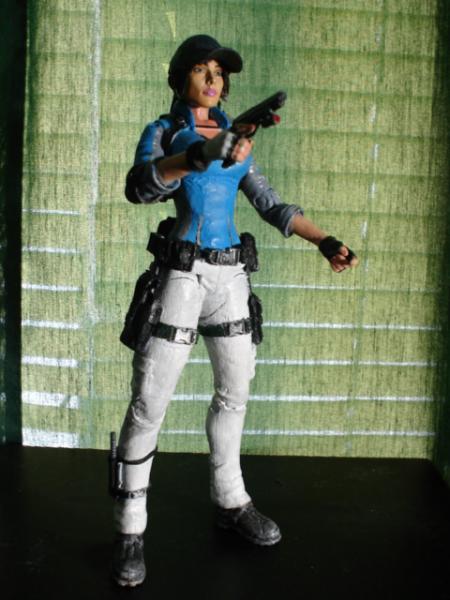 I wanted to go back and fix some things I didn't like about my first version so first off I removed the lara croft head and replaced it with an Alice from New moon head. I wanted A head that looked more human and not over exaggerated. I then painted it and dremeled and sculpted hair. I also added ears from another figure since the head didn't have any and then added the baseball cap. Next for the body I repainted it and sculpted A collar and side pockets and butt pockets.
Here is my receipe
1. NECA New moon Alice head
2. MEZCO syler hat
3. NECA (lol) terminator 2 Arnold ears
4. MCFARLANE hicks head set.
5. NECA lara croft underworld upper body,hands, boots
6. NECA C. Viper lower body and upper arms
7. MEZCO hellboy liz lower arms
8. mix of various accessories
9. MOBY monkey TOYS claire redfield pony tail
10. LOCTITE epoxy putty

hope you enjoy tell me what you think.