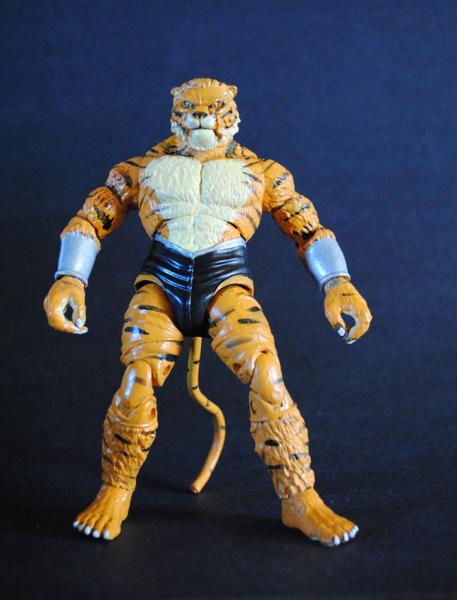 Third in the Garrison... Man Eater
Malcolm Gregory "Greg" Murphy, as the Man-Eater, is a merged tiger and human, in body and mind. He was freed from the experimentation that combined Malcolm Murphy with a tiger by Battlestar of Silver Sable's Wild Pack[1]. He was a member of Silver Sable's Intruders (with the Fin, Lightbright, Paladin, and Sandman) and served alongside the Wild Pack.He is later seen as a member of the Garrison[4], the Vermont Fifty State Initiative superhero team, joined by fellow Intruders and Wild Pack alumni the Fin.

Recipe :
ML beast: Repaint and some cable for a tail

Simple but fun....
Comments are always welcome!!!