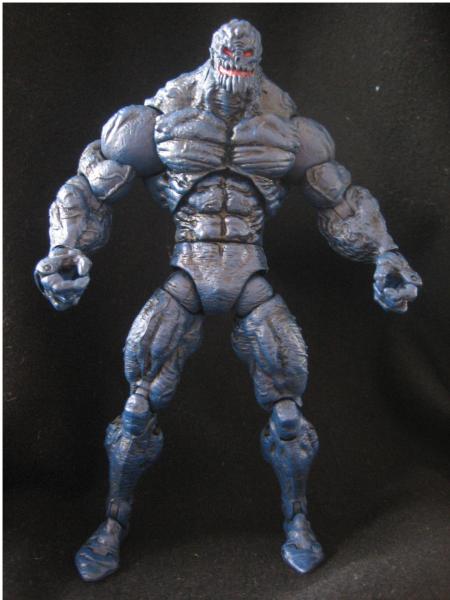 Sludge was a character from Malibu Comic's Ultraverse series.

He featured in his own, short lived comic series.

Sludge was originally a corrupt NYC police detective. He was a shot by his corrupt colleagues and exposed to chemicals in a top secret lab.
His body was then dumped in the sewer.

Instread of dying, his body re-generated thanks to the chemicals he was exposed to.

His DNA combined with organic debris in the sewer, transforming him into "Sludge".

He's now a super strong, super re-generative monster. Sludge can be hurt, but his goopy mass just keeps on regenerating, healing any wound.

I used Venom for the base figure, base coated black and dry brushed blue.
The Head is a Waarll I found in my fodder bin.