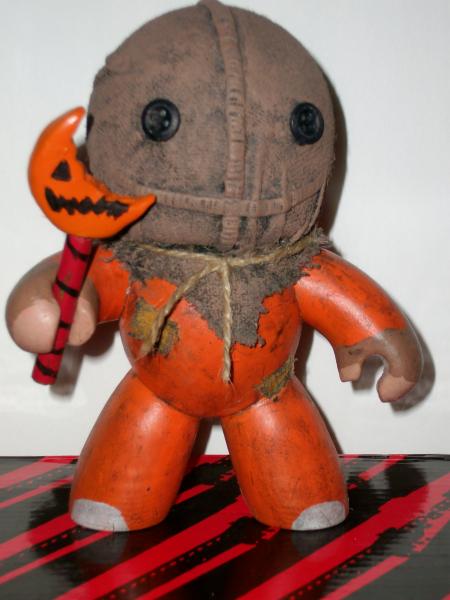 I was waiting for Trick R Treat to come out for the longest time.(It was delayed for like 2 years)It's a great movie I reccomend it to horror fans.
This figure is old I made it a couple days after the movie came out.
This is Sam.Made from a mighty mugg figure,fabric was used for the mask and buttons for the eyes,apoxie was used for the stitches.Sucker is made from a colored pencil and apoxie.I gave the whole figure a new repaint.Let me know what you think.Thanks for looking!