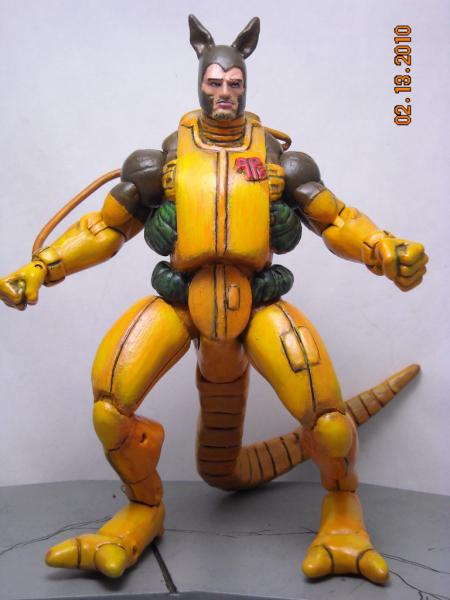 Frank Oliver was the first Kangaroo but only had two overall appearances in Amazing Spider-Man #81 & 126. In #126 showed the Kangaroo off with his "powered-up" powers courtesy of Dr. Jonas Harrow, the man also responsible for Hammerhead's hard head. Unfortunately, the powers, not to mention radiation poisoning, got the best of Frank and it killed him.
A second Kangaroo, Brian Hibbs, jumped onto the scenes in Spectacular Spider-Man #242 with a very brief appearance. Brian Hibbs showed up again as a member of the Legion of Losers along with teammates Grizzly, Gibbon, & The Spot. Amazing Spider-Man #81 (February 1970)
Spectacular Spider-Man#242

SCULPTED HEAD TO TOE,PRIMER,TESTOR AND CLEAR SEALANT FINISHED OFF THIS FIGURE..