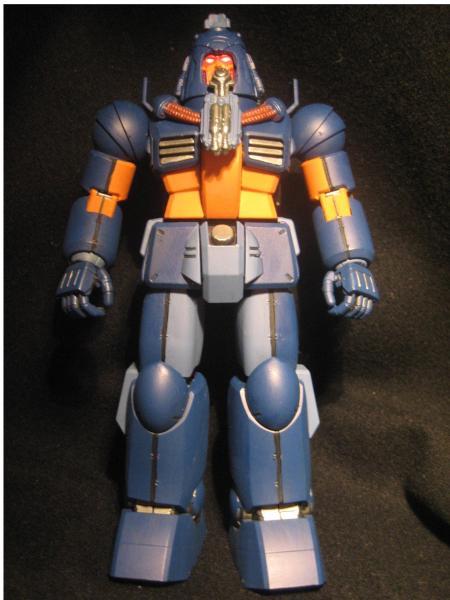 What is Man-E-Faces?

Is he human, Monster or robot?

The cartoon portrayed him as some sort of cyborg without ever really explaining his origin.

I always thought it made sense that Man-E-Faces was a cyborg similar to Robo-Cop.

A Human brain in a fully robotic body - His three alternate faces representing three "Power modes".

Human when he is with his buddies, Robot to interact directly with machines and computers and Monster for when he needs to really open up a can of Whoop A$$ :)

To make my version of Man-E-Faces, I chose to use a Master Grade Gundam RX 77-2 Gun Cannon model kit, this thing is super articulated and the 200x head fits perfectly, while still maintaining full motion and its action feature.

This figure is chunkier than my Sy Klone, but smaller than Roboto, so really fits in well with my MOTU customs.

I custom painted the figure to match the original colour scheme.