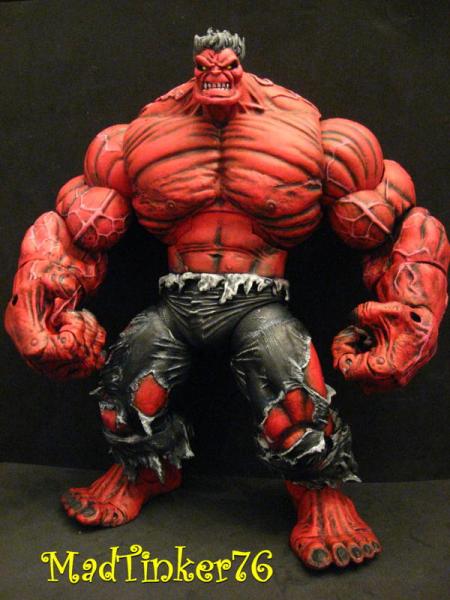 Yeah, yeah, more RULK from MadTinker...LCBH Pitt head to toe. Completely sculpted a new head over the existing Pitt. Added the the ripped material from around the waist and the lower pants from the Marvel Select Hulk.
Not much to say on this one except he is a biggun. I have more WIP pics at my myspace page. You can see a couple
stages of the head sculpt and see how he measures up to the MS Hulk.
Comments and Feedback welcome.