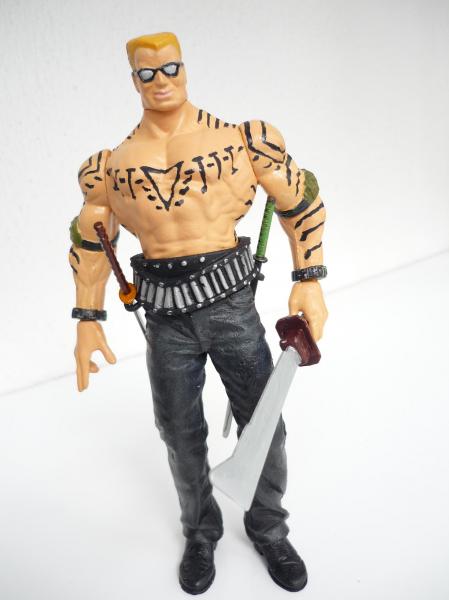 After having hated the first formation of Thunderbolts, I followed closely the next teams and actually The Osborn's unit (with the crazy Mr. X).
Recipe:
upper body: Duke Nukem (videogame);
lower body: Candyman (Movie Monster);
hands: Space Ghost (coast to coast);
belt: from a Kiss figure (the cat-drummer);
swords: a female Mc Farlane figure;
big sword: GI Joe Storm Shadow (new series 2009).
Note ...the big belt serves to hide the sculpture part useful to rise up the figure.
Hope you like it.