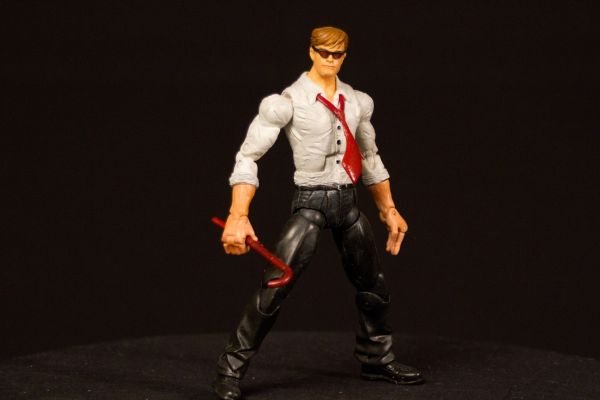 I just finished reading a ton of Daredevil trades and decided to make the Man without Fear's alter ego, Matt Murdock. I wanted an "after the case" look with rolled up sleeves and a loose tie.

Recipe:
Head/Glasses/Daredevil Mask- FO Daredevil Variant
Arms- Mad Man and Angel(Coat)
Hands- DC figure and Iron Fist
Tie- Player Select Hitman and fodder
I sculpted the longer walking stick with FixIt Sculpt. The other is from a Taskmaster.

The head has a magnet in it so I can switch it out with my Daredevil. Thanks for looking.