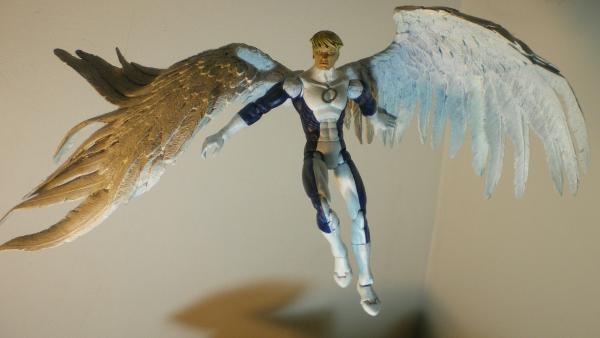 One of the first customs I ever did, so its 5 or 6 years old, but I keep changing my mind about the head and altering bits here and there, its had a few changes over the years.

The wings idea is from Jin Saotome (Spawn, Redeemer), I used some ball joints to connect the wings, so they have a good range of movement. The body is X-Men Classics Archangel as I liked the sharper muscle definition for the 0% fat of Warren, I brought in the shoulder joints though, as some of those early ball shoulders are oddly bulky. The hands are now from a ML Quicksilver (I think) and the head is currently from ML Longshot with sculpted hair.

I did at one point have him with blue skin, but I've more recently switched him back to normal pink.