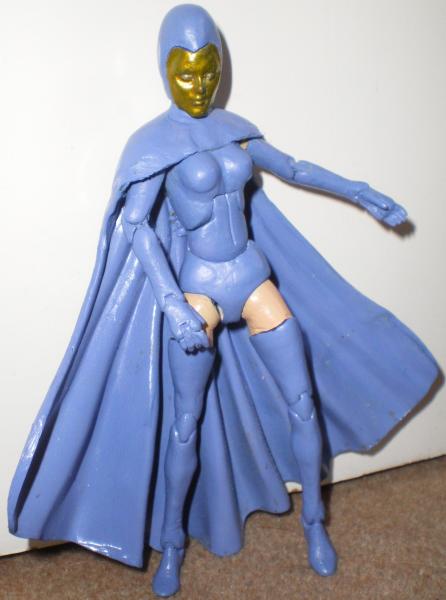 Ever been working on a custom and spent most of the time wondering why on on earth you are making that particular character? I remember this one sitting around almost finished for months and then finally gave in and completed it just to get it off the workbench. This is another of my old customs from a few years back.

The precog who couldn't stop her own death... I was pleased for her to use up another spare ML10 Mystique, no new parts were added, just sculpted boot tops, head dome and cape.

I kind of like the fact that her face mask is Mystique's face, that seems fitting.