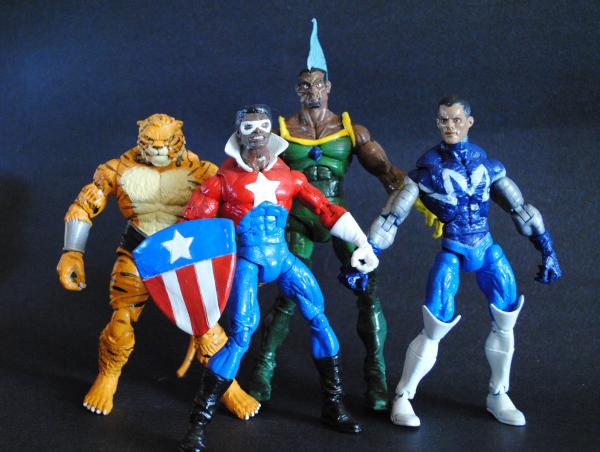 I been down for a minute after a knee surgery so I have not submitted in awhile.. Here goes.....
The Garrison has the distinction of being the only Fifty State Initiative team to be made up of all Black members. Although Vermont is an odd choice, the characters were all allied in the old Silver Sable series and make sense together, and diversity is always a good thing.
Rooster:
Battlestar
The Fin
Blue Marvel
Man-Eater

Thanks for taking look!!