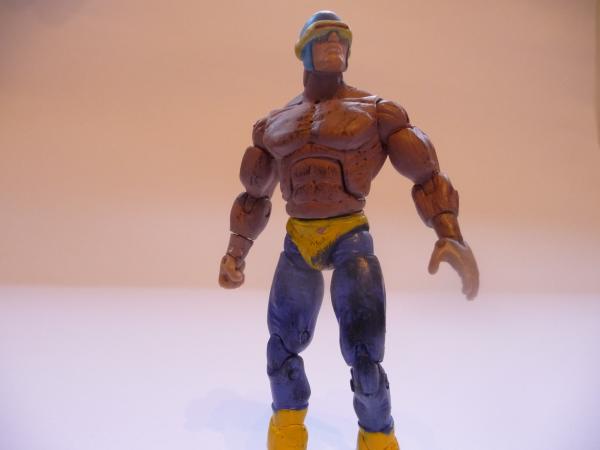 Long story short, I have to customs coming up and both of them left some pieces left over. I wanted some kind of cyclops so I peiced the extra parts together and came out with this guy. Its cyclops unleashed!!!!!
Redipe:
Build n brawl batista body
Marvel universe cyclops head
Build n brawl undertaker legs

P.S the black on the body is intentianal.