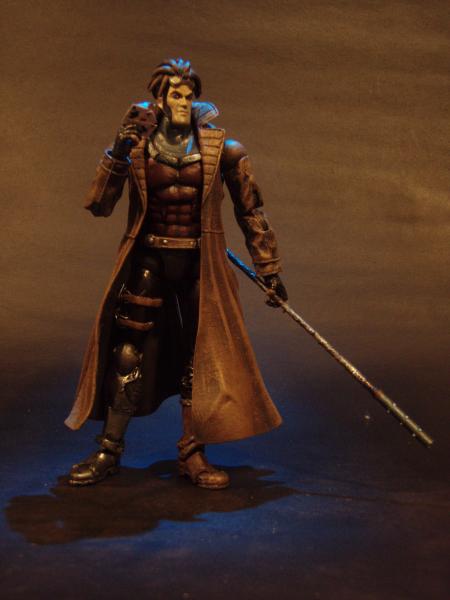 Eh folks! Newest gambit.. Change his design a bit an made em not so pink an flashy. May try a new one here soon with different parts.. But hey, hope ya diggit!

Recirpe:
Torso: silver surfer
Arms and jacket:nick fury
Head: cannonball
Junk an upr leg: nightcrawler
Legs:patriot, ghost rider
Sculpt done with fixit
Staff was a random foddr.