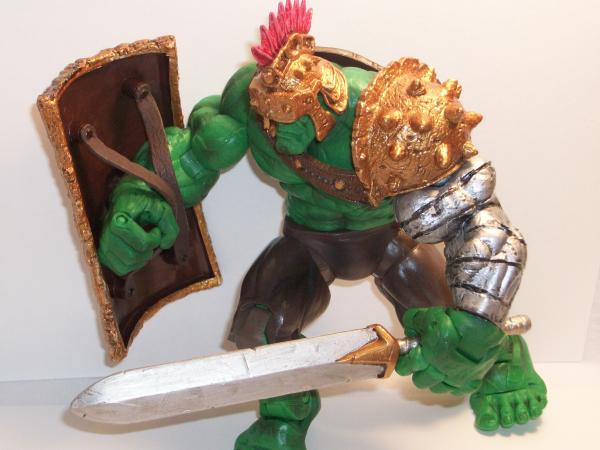 Planet Hulk

To start off, this figure was really fun to make and the base figure is my favorite hulk figure that has been manufactured so far...I wasn't going for completely comic accurate, just to where I thought he could get some respect.

I took Planet Hulk and used a dremel to cut the lines in his cyber arms. Repainted all of his weapons with skull white base and gold and silver mixes, boltgun metal for the arms and shading and highlighting was done throughout.

I like how he came out, let me know what you think!