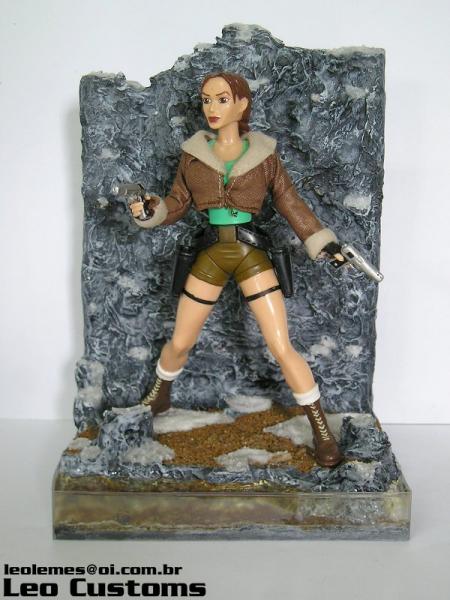 A diorama depicting tibet's mountains as seen on the game tomb raider 2
Materials: mdf boards for the structure, polystyrene and plaster to make the stones. Blister packaging plastic and polyester resin (with little bit of green dye) for the water. Sand for the dirt and white sand for the snow. And a lot of glue, :d .
Painting: matte vynilic paint (graphite, medium and light gray). I painted the background with graphite gray and then dry-brushed the medium and light tones. At the end I covered everything (prior to making the water) with matte finishing varnish.