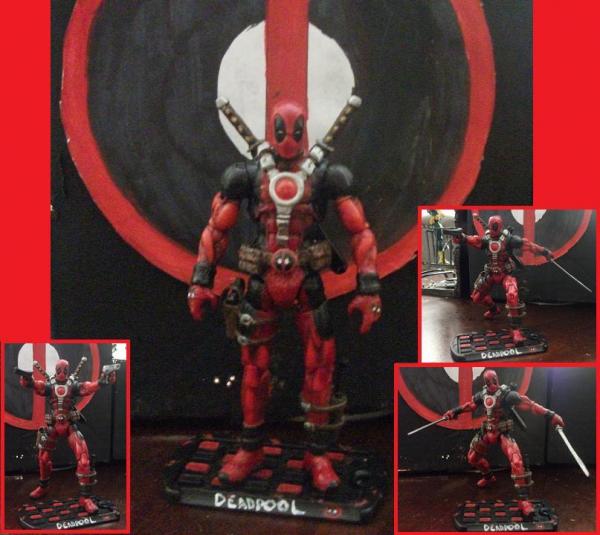 Well this is my precious DP again.I have made interchangeable(sp?) straps for him.
Head, upper torso, feet and upper legs come from the single pack Deadpool.His lower legs and arms come from the deluxe DP.His lower torso is a repainted torso of an undertaker toy(it made his legs easier to move).
Okay now for the fun part.I used sewing needles to make holes into his belt and superglued packaging wire into the modern sraps and by doing that I can take it off(giggidy) when I please.The other two straps are made from ring ropes that came from a wwe toy, I repainted those too.His grenades come from a gi joe figure and the gun holster in the back comes from a star trek toy.I am really happy how this turned out because I can never decide which straps I want on him.Thank you for looking.