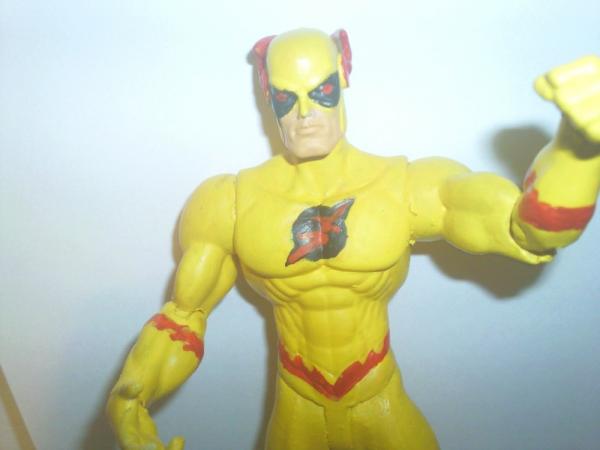 The Rival Flash first appeared in Flash Comics #104 (February 1949). He is Dr. Edward Clariss, a professor at the university attended by the Golden Age Flash, Jay Garrick. He believes he has recreated the formula that gives Garrick his speed, which he calls "Velocity 9." Bitter at the rejection of his claims by the scientific community, Clariss becomes a criminal, wearing a darker version of the Flash's outfit. His version of the formula, however, proves to be temporary, and he is defeated when it is expended.


first I basecoated it with white.then put yellow all over the body and face.next applid blood red on the boots and gloves and painted on the belt and wristbands.the eyes I did all black then a little red for evil...


he is flash's arch enemy!!!!!