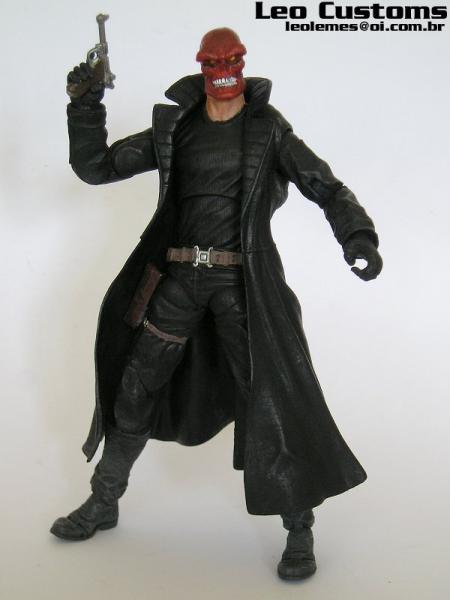 Red skull, with a revamped look.
The recipe is pretty simple: ultimate nick fury body and head plus boots from red skull itself. I also used the gun and holster from dr. Doom.
Materials: superglue, epoxy (for finishing the leg/boots joint) matte black, skin-tone and brown vinylic paint and silver spray paint.
Please note that I had to sacrifice the lower knee articulation, as I had to put screws in order to keep the boots articulated. The upper knee articulations is intact, so he can still bend his knees. I covered one of the leg stripes in order to put the holster in a higher position.
Finally I closed red skulls mouth in order to give him a somewhat evil look.