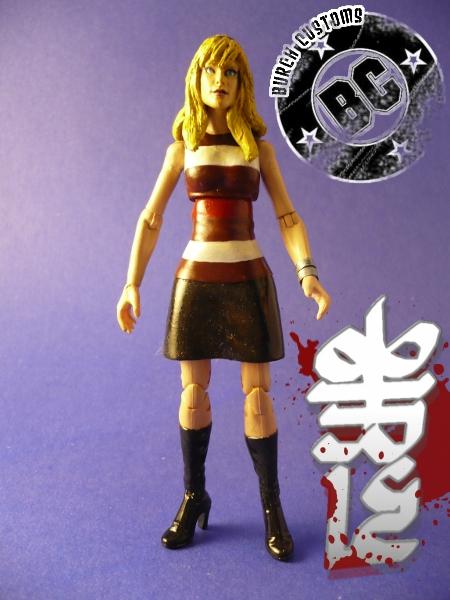 Been far too long since I have posted anything, and considering the fact that I have a backlog nearing 50, I should probably get back to it.

Might as well continue with Spidey's lady friends.

Gwen Stacy started as a Spider-Man Movie Mary Jane. Head is from HML Two-Pack Elektra. The hair is hot glue, and the botoom of the shirt is shrink tubing. Full paint and that is it.