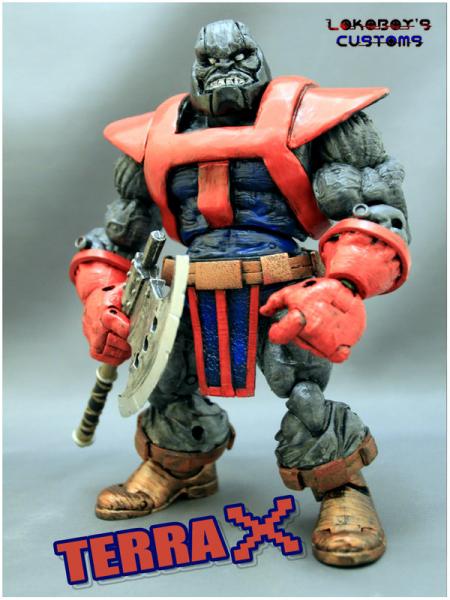 Like many of my fave customizers here in FigureRealm; Loosecollector, Stevid, Jazz04Porche, Boskoes just to name a few, have made an outstanding Terrax custom. Only Madtinker hasn't made one yet :)

I just taught if I make one, I could have something in common with them lot. Because talent wise, I'm too far behind lol....


Terrax is another additon to my "Heavy Weights of Marvel Collection"

Terrax was made using a Marvel Legend Maestro Figure. I sculpted his head and shoulder pads. His belt and leg cuffs are made from leather strips and foamy sheets.

Painted using my usual pain brand, Tamiya and Valejo Acrylic paints.