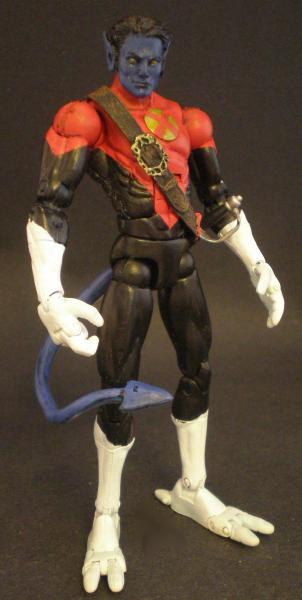 Like a lot of people, I was completely unaware of how awesome Nightcrawlers powers could really be until X-Men 2 came out. That scene in the White House was just so cool, that I've since become a pretty big Nightcrawler fan.

Head - XMC Birds of Prey Angel
Ears, Hands, Feet, Tail - ML Nightcrawler
Everything else - XMC Archangel

I know a lot of people aren't crazy about this base body because of the angular muscles on the torso, but I really really like its mobility. Also, I feel like since the rest of Kurts anatomy is pretty other worldy, that its fine for his muscles to be abnormal looking. He'll be available later this week.