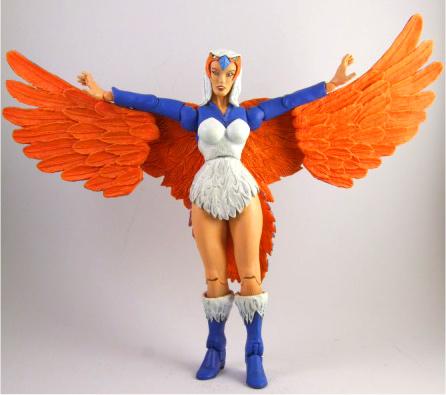 The Sorceress was my favourite character from the Filmation cartoon so I just HAD to make a custom of her to fit in with the new MOTUC line.

She's made from a MOTUC Adora, with ML Spider-woman's hands and the wings from XMC Angel.

All other details were sculpted and it took some failed attempts and patience to come up with a way to maintain pose-ability and keep the feathery cape effect.

Anyway, hope you like her.