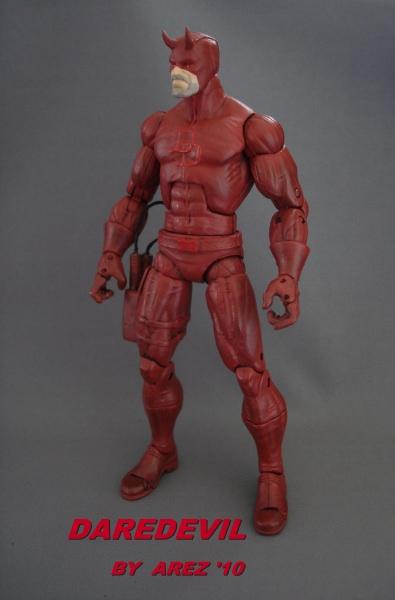 <<::Arez' daredevil dob 3/28/10::>>

*Here's another Marvel Legends custom, daredevil. I had to do some sculpting on this guy's neck and I also tried to sculpt the double d's on his chest at least 5x and couldn't get it done, so instead I used fishing line. I also dremmel fo punisher's left boot to get rid of the straps. Finally the 5 o'clock shadow!

Recipe:
-Fo punisher's body.
-Ml bullseye's feet.
-Sm pre-ml daredevil's head, head's peg, billy club and pouch.
-Xmc ninja wolverine's straps for belt and buckle.
-Mcfarlane spawn glove's spikes.
-Fishing line for upper body, head and double d's.
-Epoxy sculpt.

Thanks for looking!!!