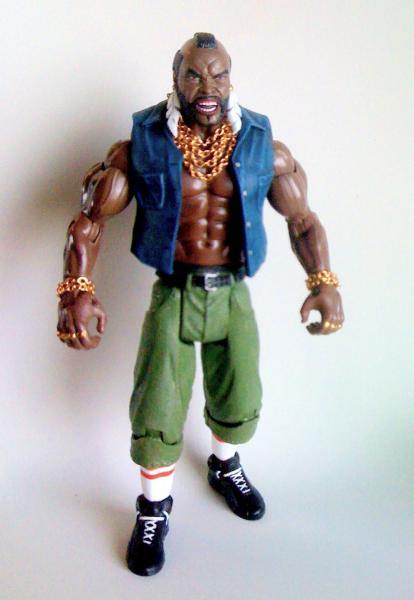 First name, Mister. Middle name, period. Last name, T.If you don't love Mr. T, then you hate America. His tears can cure cancer. Unfortunately, he has never cried...ever.

Simple but effective.

- Head, torso and upper arms from Clubber Lang
- Legs and upper teeth from John Cena
- Lower arms from Bobby Lashley
- Vest from a Paulie figure from Jakks Rocky line

The rest is Sculpty, craft chain, flexi-foam for fether earings and gold craft beads cut and shaped into rings for his hands.

Now I just need a good head and base for a Chuck Norris figure. Their battles would be epic.