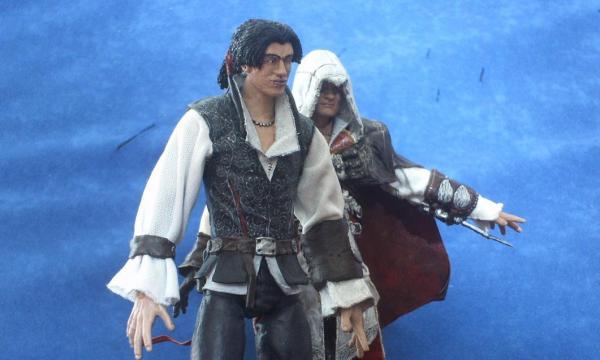 I am so slow at doing this customizing thing.
Anyway, SOTA Remy was again used as a base for this one.
Didn't show a pre-paint picture this time but I think you get the idea.

Not too happy with the face sculpt, but then again all AC 2 heads are textbook examples of the uncanny valley effect.

Also, painting the vest and colar are technically both easy, but SO darn tedious.
It really is just mixing the color with enough water to have it flow like ink but god darn, I can't stand painting those stupid motives.

Nothing else to add really, so yeah thanks for looking.