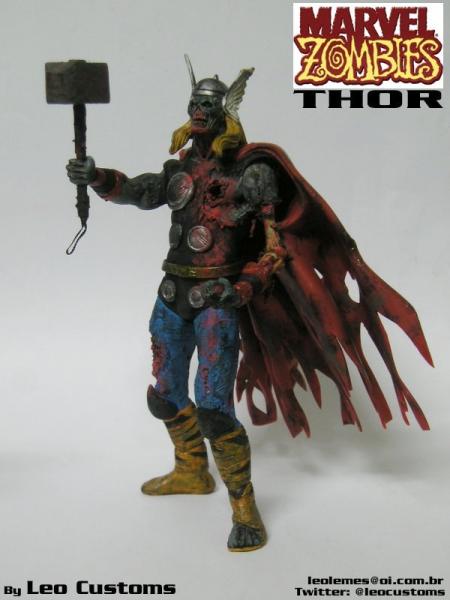 I used Zombie Spawn's body plus helmet, helmet wings, hair, cape and hammer from Thor. The hammer handle was made with a metal stick covered with a cloth ribbon.
For making the left arm (bones only) I used the arm from a Shriek figure (Skeleton Warriors line).
For the chest wound I really stabbed the figure using a hot metal sick, the molten plastic gave the lacerated flesh looks.
On the thigh I used a hot knife, I poked the plastic to reach the desired effect.
The flesh on the bone arm are plastic leftovers from the chest and thigh wounds.
Materials: Superglue (a lot), epoxy and matte vinylic paint.