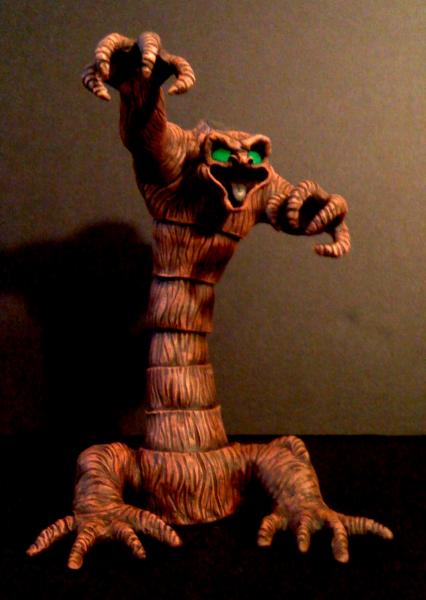 Redlen is the leader of the Redwood Mutores, an ancient race of living trees. He led his warriors alongside the Granite Mutores, managing to trap the Inhumanoids.

I always liked the design of the Redwoods on the box art and Inhumanoids cartoon but the 80's toy was a real let down. I wanted my updated Redlen to look just like the box art I was captivated by as a kid, so using it as a guide, I built this "staction" from scratch, starting with a tin foil armature and sculpting everything else with sculpty. To make sure he still qualified as a custom, I took the green ligh piping eyes from an 80's Granite toy and sculpted Redlen's head around it. Look for more pics in the forum thread.

If I can score the right base figure, I'm going to do an updated Granok of the Granites too.