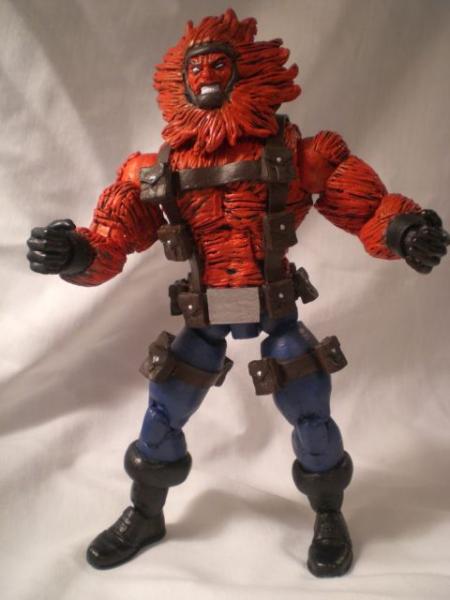 Had someone request two different versions of Grizzly, so I threw this particular one together with some stuff I had on hand. Went with Goliath's recipe (his figure choices tend to play the best to my skill-level). Things I used:

ML Hercules Body
ML Omega Red Head
SS3 Batman Pouches
Lots of Rubber Bands
Lots of Apoxie Sculpt

I had a lot of fun making this figure! The sculpting's definitely time consuming, but if you don't mind it, it comes out nicely.