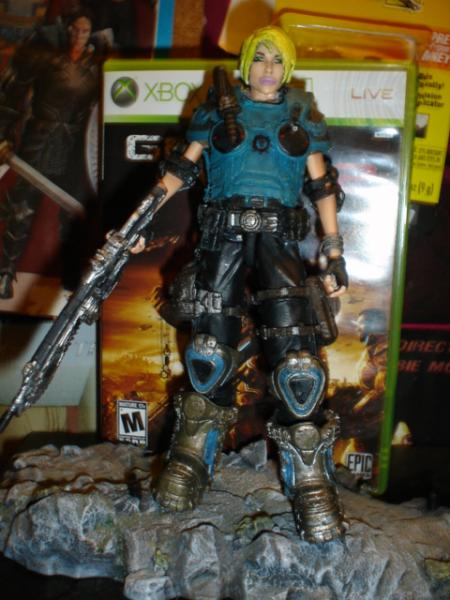 I wanted to do an up date of A previous figure I did of A female COG soldier. And with the release of the teaser trailer for Gears 3 I was more than pumped and wanted to make A character modeled after the quick glimpses you see of the blond girl cog soldier in the video. so here is the recipe I used
1. NECA Lara croft head and arms.
2. NECA Jill valentine upper body
3. Play arts Cloud Strife Legs
4. NECA cog soldier boots,knee pads, helmet, and other accessories.
5. Mcfarlane hicks chest armor

I then assembled the figure and painted her. In the end I like this version much better and I hope all that look do to.