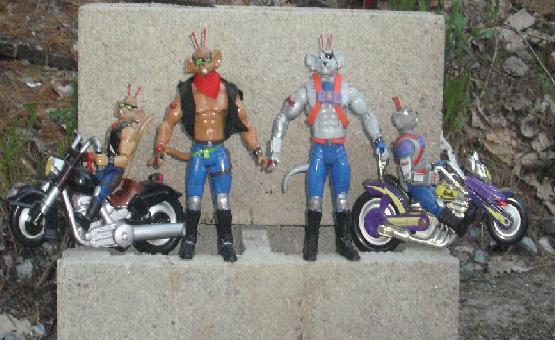 Here are my Biker Mice From Mars custom figures.
What I used is some old biker mice figures I had that had some parts missing.
I used some of the parts from their chests,cutting the parts off that I needed.
I used their heads and tails as well as their hands.if I would have had an extra Vinny,I would have made him along with the others.The funny thing is about these figures is that I made them befor the new figure line came out.