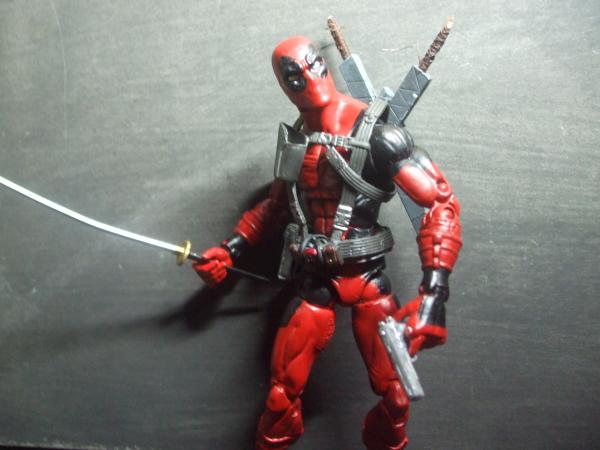 I know EVERYONE had done a Deadpool custom at some ponit in time, but I thought I'd enlighten you with my version. Basically this is what I'd like to see in the eventual movie of him with Ryan Reynolds. Its a simple concept but traditional to the comics..
It's basically a Moon Knight base figure with red and black paint, used Nick Fury's belt and guns and Ronin's swords. Customized belt buckle.
Enjoy

Please leave feedback if u can :)....I'm still new at this ...