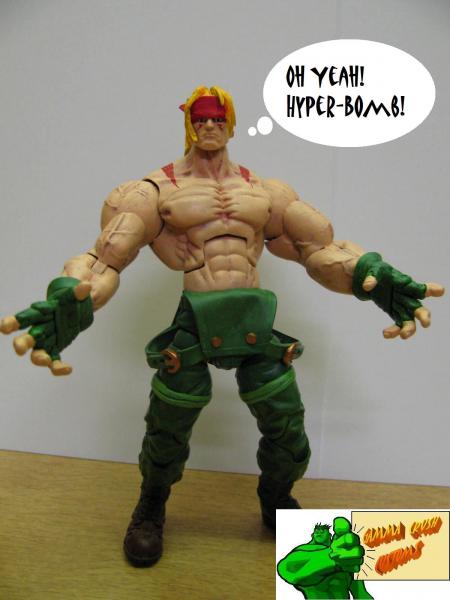 Custom #14 The star of Street Fighter 3, and on the roster of Tatsunoko vs Capcom its Alex! An old favorite of mine from the days when the arcade was king. I was playing SF3 the other day and thought, "I want an Alex figure!" This build is based off of a recipe pioneered by Renmauzo. I wanted a look that blended not only different artwork, but the game sprite as well. I am very happy with the end result!

Recipe:

Head/Lower body- SOTA Guile
Upper Body- LCBH Savage Dragon
Hair- NECA Ken
Bandanna- Wire ribbon
Overalls- Plastic scrap, straps cut from a cape, fodder buckles/buttons

The glove cuffs and the bands on the pants were done with Fixit sculpt. It was painted with Citadel paints. Let me know what you think and thanks for looking!