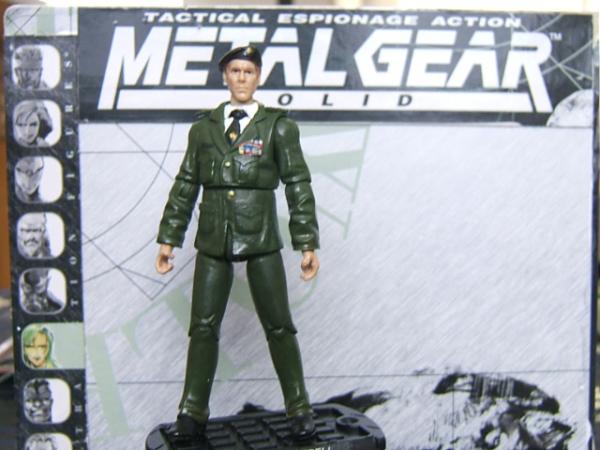 Snake?! Snaaaaaaaaaaaaaaaaaaaaaaaake!!
Solid snake's old friend and co, roy campbell. This guy was a lot more work than he looks...

Recipe:
Head: roc hawk (w/custom foxhound logo)
Torso/arms/waist: roc destro
Hands: fodder
Legs/feet: db evolution yamcha

The torso was heavily sculpted/modified, and the bars are from a jp figure. Enjoy!