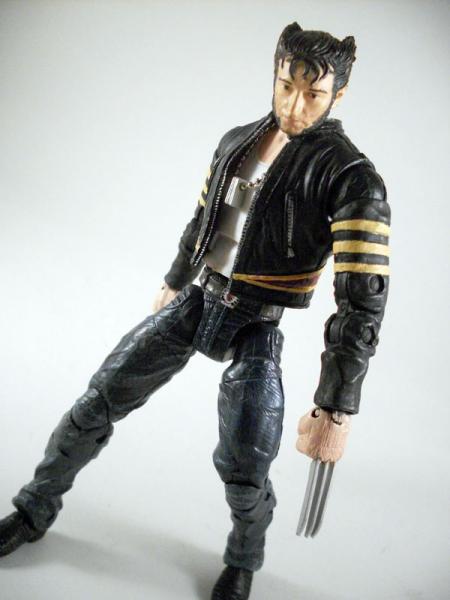 This represents what will most likely be the last of my Marvel Movie customs. It's just that after so many years, my interest has waned. And it doesn't help that Hasbro has killed almost all of the 6 inch Marvel market. So, I give you X-Men: Origins Logan.
The head and repainted hands are from the X2 Claw Strike Wolverine. The coat, arms, and legs belong to the X2 Logan. Took some drimmeling, but the torso comes from a 50's Angel. And a Sota Guile lent his dog tags.
As usual these days, I owe my friend CrimsonVampyre for the pics and letting me use his light studio. But, the most impressive thing is what he did to the motorcycle pic. That boy is a visuals genius!
As I said, I doubt I'll be doing any more Marvel. But, I will more than likely be submitting customs from my other loved collection. So, keep looking, and feel free to critique.