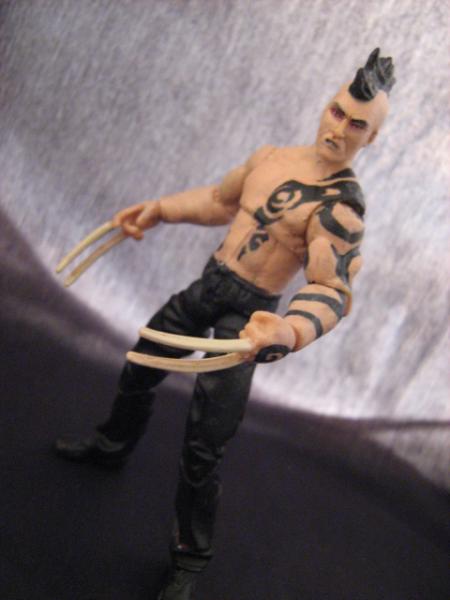 Daken is quickly becoming one of my favorite marvel characters, so I really wanted to make him. I also wanted to try my hand at the smaller scale of the 3 3/4 inch world. I started with a Wolverine origins movie deadpool and swapt out the arms with the street cloths wife beater logan. Then sculpted a proper mouth and his wicked trade mark mohawk.
I'm not gonna lie painting his tattoo to be accurate caused me to go cross eyed a few time, but was so worth it
I'm really happy with how it turned out.